Level: Elementary
Aim:  
To present a strategy for students to start thinking in English.
Objective:  
I will think more in English for everyday activities.
---
1. Starting the labelling
First, the students labelled as many things as they could in the room, with the help of a picture dictionary.
---
2. Spelling is not so important now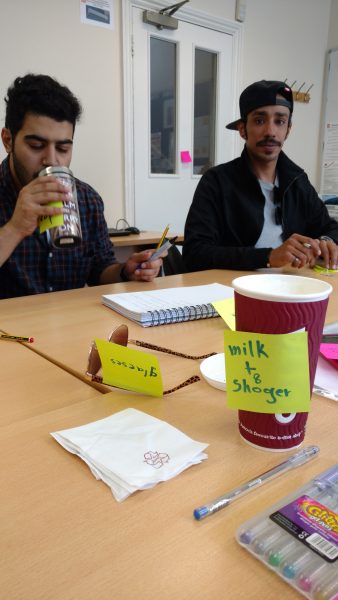 ---
3. Eyes to see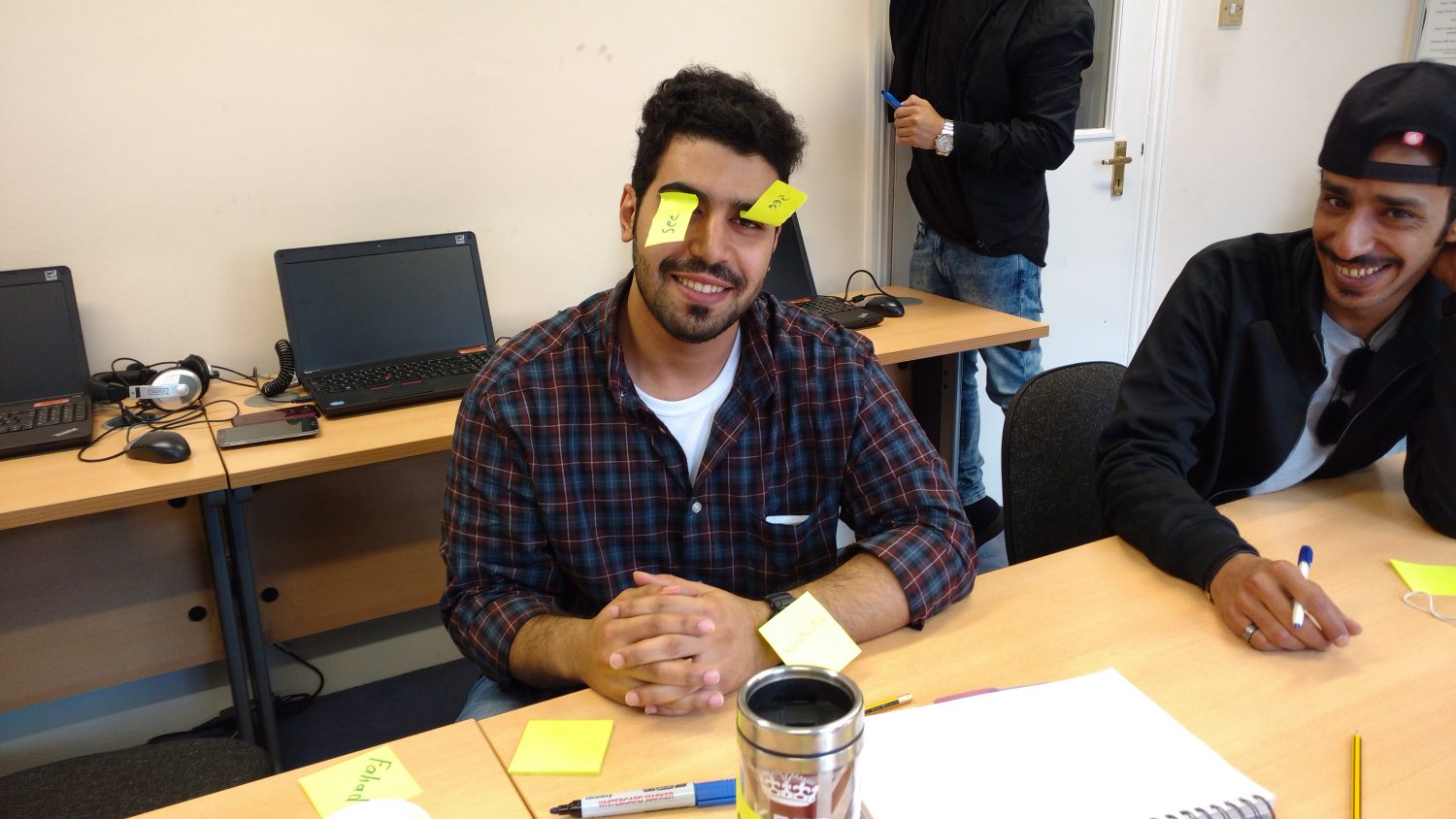 ---
4. Spelling is corrected now
Then we corrected the spelling, and drilled the pronunciation.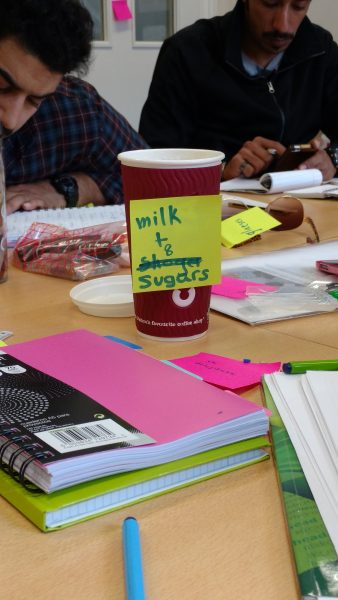 ---
5. Where is the…
We practised asking, "Where is the …(object)".
---
6. Go to the…
Then we added, "Go to the … (object)" after the response "there; over there; up there etc".
---
7. Commentating on my responses
Next, we built on this sequence by commentating aloud the response.
---
8. Free practice
Finally, we spent the next ten minutes or so using our imagination to ask fellow students to do different things, like "Come with me to Green Park" etc.